Call us TOLL FREE at 1-800-661-4838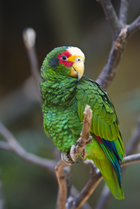 Camino Del Rio - An Americas Residental Property Awards 4 Stars Winner - Best Development in Belize
Imagine floating for miles along the Caves Branch River, cruising for the best fishing spot...exploring the mysteries of a dense rainforest...or immersing yourself in the history of ancient Mayan ruins.
With a home in Camino Del Rio at Caves Branch, these experiences are right in your own backyard.
Only 10 miles east of Belize's capital Belmopan, Camino Del Rio is a unique, lush and affordable gated-entry community developed with a total commitment to preserving nature's gifts. Home sites are perfect for a dream vacation or retirement home.
No matter how you choose to spend your days, Camino Del Rio provides the perfect combination of modern luxury and comfort in the heart of adventure.
Camino Special

Special Camino Del Rio Land Deal
1/2 acre Lots 2 and 13 for only $15,000!
Price is $15,000 with just $500 down. Monthly payments of $275.00 for five years.
(5% annual interest rate, no prepayment penalties)
Reserve Your Home Site Today
FREE Deck Upgrade.
Select your house on a lot in Phase 1
and get a free deck upgrade.
Available on Hummingbird and Pelican Models only. Homes start at $135,000.

NEW Limited Time Offer! Deposit Matching Program
We will match your deposit for amounts up to $5,000
Camino Del Rio is a sustainable living community incorporating renewable resources in its development, onsite organic farming and environmental/conservation programs. Contact us for more information on our Environmental/Conservation program.